Fashion Show
Mar 13 2013 · Red Brick Boutique
---
Fashion Fun: Interview with Leah Davis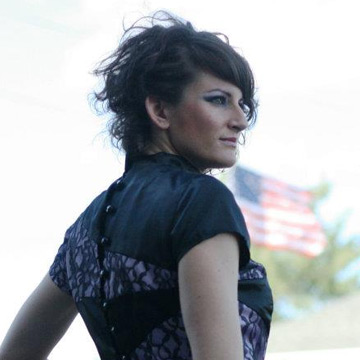 Q: What is the Fashion Show?
A: "The Fashion Show is a fun time for women to get together and celebrate fashion. We all have that common interest. It's to celebrate local artists and designers and to have a really good time, showing off their creativity. It is so much fun — I love it."
Q: What dresses and jewelry did you model?
A: "I modeled some dresses that were more like a costume from this group of sisters, Matti's Millinery & Costumers. They were very Victorian and used in a lot of plays. They were over-the-top surprisingly beautiful and fun costumes. We did a lot of clothes from Red Brick Boutique and jewelry from them too. There were a couple of local fashion designers: Alex Floersch and Alicia Zutter."
Q: Do you have any fashion tips that you recommend?
A: "I would say that vintage is very in. So you can't go wrong with vintage. Just be true to your style. You can never go wrong with more jewelry."
Like Red Brick Boutique on Facebook:
---