Red Brick Boutique
posts displayed by category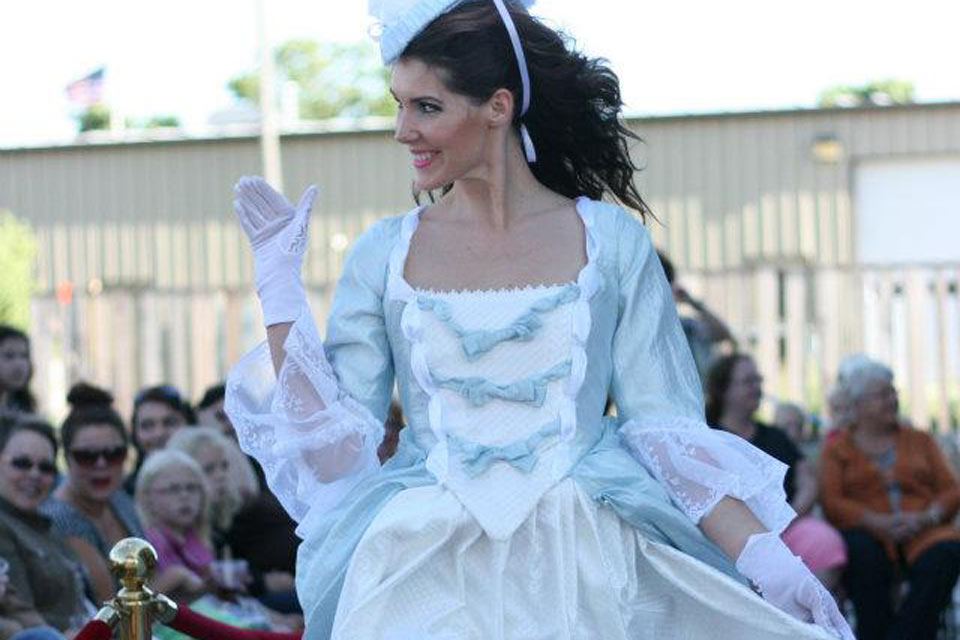 Mar 13 2013
---
Fashion Fun: Interview with Leah Davis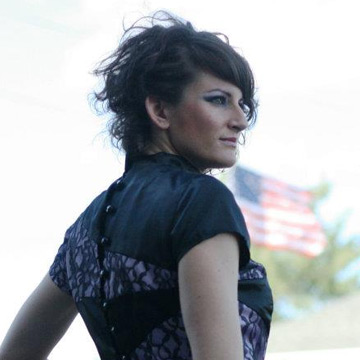 Q: What is the Fashion Show?
A: "The Fashion Show is a fun time for women to get together and celebrate fashion. We all have that common interest. It's to celebrate local artists and designers and to have a really good time, showing off their creativity. It is so much fun — I love it."
Q: What dresses and jewelry did you model?
A: "I modeled some dresses that were more like a costume from this group of sisters, Matti's Millinery & Costumers. They were very Victorian and used in a lot of plays. They were over-the-top surprisingly beautiful and fun costumes. We did a lot of clothes from Red Brick Boutique and jewelry from them too. There were a couple of local fashion designers: Alex Floersch and Alicia Zutter."
Q: Do you have any fashion tips that you recommend?
A: "I would say that vintage is very in. So you can't go wrong with vintage. Just be true to your style. You can never go wrong with more jewelry."
Like Red Brick Boutique on Facebook:
---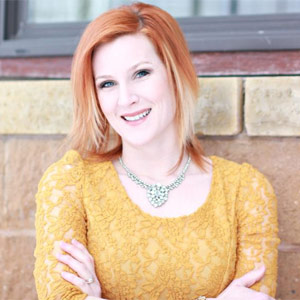 Mar 13 2013
---
Rust and Luster: Interview with Paula Thiel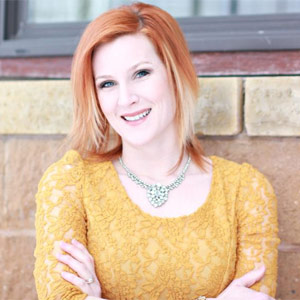 Q: What is Red Brick Boutique?
A: "Red Brick Boutique is a reflection of myself. It is a women's boutique that has a unique offering of fashion, accessories and chocolate — everything that women love. There's jewelry, home décor and gifts. It's the kind of place that is rare and unique. With Rust and Luster, there are things that are made exclusively in Ottertail. Shopping at Red Brick Boutique is an experience because of the artistic value that the building has and the way that everything is laid out."
Q: How did the Red Brick Boutique get started?
A: "We started as just a weekend shop in a very small square-footed spot, tucked away in a corner of the Creamery before it was even finished. I didn't even have a cash register. It was very humble beginnings. People wanted to see the Creamery so bad, that they were walking down through the dirt and mud to get in to see the building. So we decided to build a shop that would be open regular business hours. We had the tiniest sign and people still found us. It was crazy to think about how we got started. I was encouraged to keep going and open my business because it's something that I always wanted to do."
Q: What is Rust and Luster?
A: "Rust and Luster is a jewelry line by me, Paula Thiel, the owner of Red Brick Boutique. Each item is designed and made by hand. It's a combination of found jewelry elements as well as vintage jewelry and new findings as well. I take those three types of elements and I combine them to create one-of-a-kind jewelry. There's always an element of old and always an element of new in each piece that's made. Hence the name 'Rust,' something that has been deteriorated and weathered over time with a slight amount of wear, and 'Luster' which includes rhinestone, Swarovski crystals or something a little bit sparkly . I find value in these old pieces that probably should have been thrown in the trash, but I'm glad they weren't. I create beautiful, wearable art."
Like Red Brick Boutique on Facebook:
---