Firestarters
posts displayed by category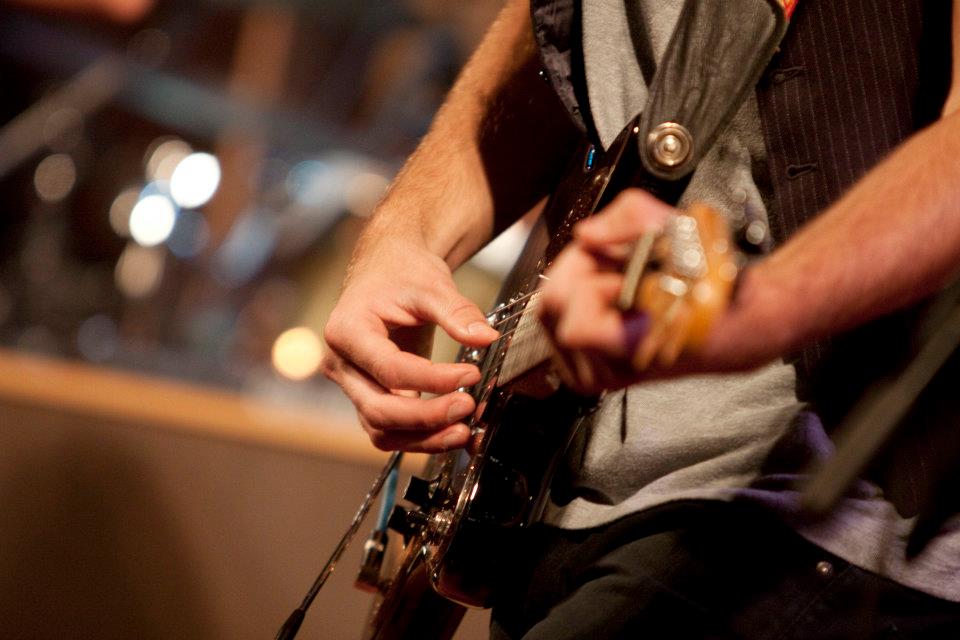 Mar 13 2013
---
Guitarist's Vibe: Interview with Peter Thiel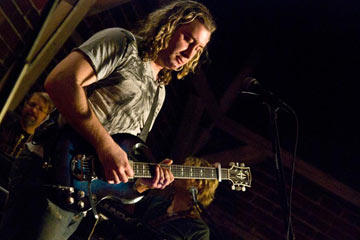 Q: What new season have you been experiencing musically?
A: "Musically, we're kind of in a transition right now. We've been working on a lot of writing. One thing that\'s always been important to me is that people stay open to correction and help with their music. The best songwriters in the world collaborate with others. Creativity in lyrical content includes how to make a song say what you want it to say with as few ideas or themes as possible.
"As far as the worship aspect of it goes, we experienced an explosion and emphasis on worship in the church in the 90s. We love the Word as musicians and non-musicians, but we don't feel the model is 25 minutes of worship and then an hour long sermon.
"What we've seen as a shift in the last 10 years is a worship culture emerging. In the past, the role of the worship leader was to usher in the presence of God and to unite the people in a corporate song. And that does still happen. However, more and more the Lord is using the worship leader as a channel, and the messenger becomes the message. The word comes through the worship. We're getting the rhema word in the worship. It's not just about the songs. That's how we can have 2-3 hour worship services."
Q: Have you ever felt stuck as a songwriter regarding inspiration? If so, then how did you move beyond that?
A: "When it comes to inspiration, I get inspired by so many things: the Lord, life, and relationships. As long as I'm actively pursuing relationships, I can always find inspiration. Writing a song shouldn't be an external revelation; it should be coming out of the overflow of your own heart. If it's a lifestyle, then it shouldn't be a striving.
"When you do it long enough, you live in a place of breakthrough. Where it used to seem like such a burden and so difficult, now there's no shortage of inspiration. Much more of it for me is finding the time. I'm not impatient about releasing stuff. So if I get tapped out working on one song, then I'll just go on to the next one. Currently, I'm probably working on 10-15 songs at once.
"The most important thing is staying active in our gifts and staying active in our relationships with each other. Then, we're constantly inspiring one another."
Check out Firestarter's latest record:
---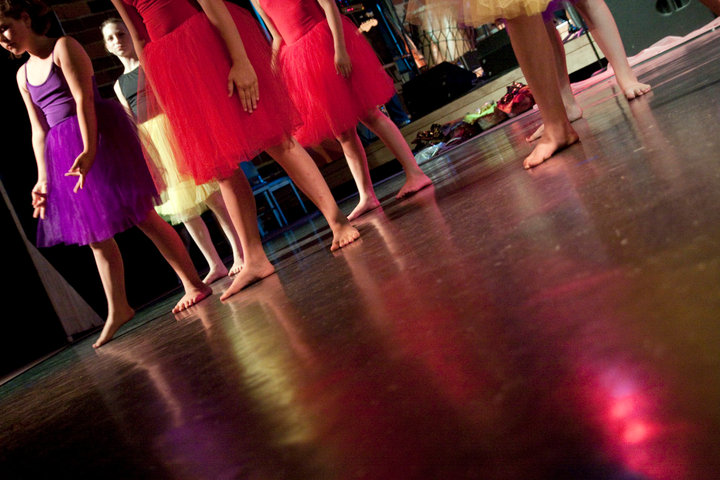 Mar 13 2013
---
Dancer's Leap: Interview with Sophie Thiel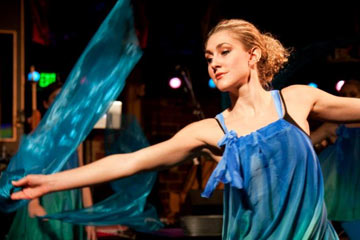 Q: What gives you inspiration?
A: "My inspiration mostly comes from music. Usually, a song surprises me out of nowhere, and I'll see people dancing in my mind. I go up in the dance studio, close my eyes, and begin choreographing the dance.
"As far as creativity, my one desire for dance is that it be excellent. When I choreograph, I want the dance to be where the world can look up to it in the church, and not down to it."
Q: Would you say that you have a favorite style of dance?
A: "I like modern because it incorporates all the genres into one with a lot more variety. A lot of times in the dance studio, we teach ballet. As far as technique, I would encourage anyone to take ballet at least for the first couple of years because it lays the foundation. With modern and contemporary dance, there is so much expression. The end product of choreography is when everything comes together: the costumes, the movement of your body, and your facial expression.
"When I teach in the dance studio, I'm all about excellence, being perfect on timing, and positioning your body the same as the person next to you. It's not just about being perfect, but it's about unity and being together as one. I've learned a lot from taking dance in the past. I've been at three different studios besides Firestarters, and have taken a lot of things from them. I've also have learned a lot from those classes what I would change from them. I like having unity, although I do feature different dancers, and we'll have different solo parts and duets.
"Some different styles we do are African, Irish, ballet, jazz, hip-hop, and then modern. If you're a skillful dancer, then that is the gift that God has given you, and that ushers in the anointing. We also dance with flags, and use different colors that mean different things. Sometimes we use props like hula-hoops, streamers, and even butterfly wings. One part of creativity is costumes, and that is what helps to set the feeling for the dance.
"We've been teaching little kids, focusing mostly on choreography and learning the dance. But I'm all about skill, so we'll do ballet warm ups, across the floors, and we work out too. That's an important part of it, working out our calves, arms, and learning to point the toe. Even with flexibility, make sure you can take care of the little things. Even if you're not a flexible person, you can still continue to work on it."
Check out more photos of our Firestarters dance team:
---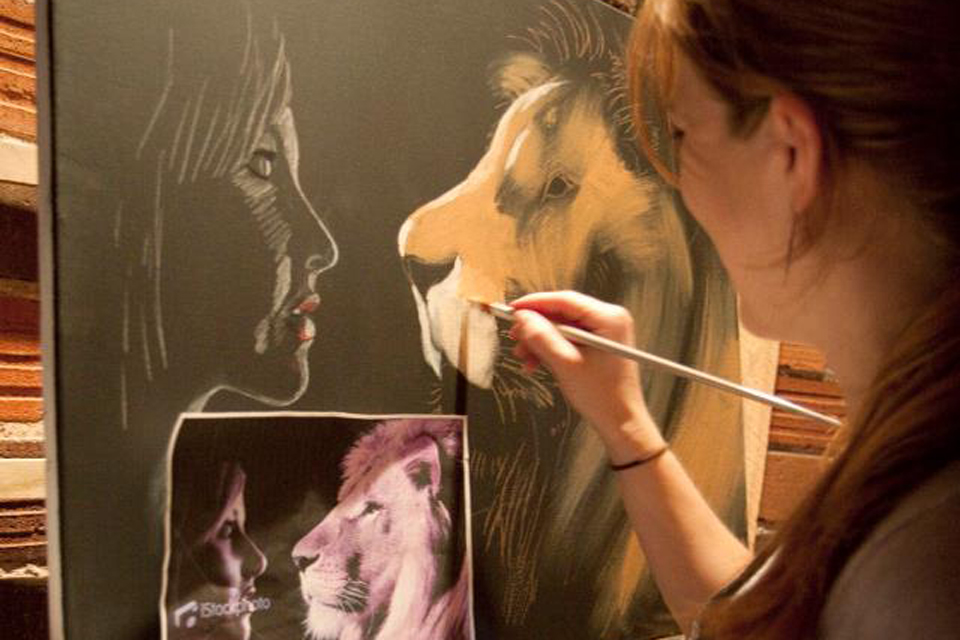 Mar 13 2013
---
Painter's Perspective: Interview with Bethany Danielson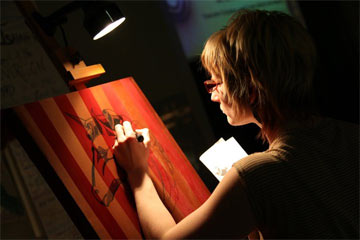 Q: What inspires you as a painter in worship?
A: "I am inspired by a variety of things. It could be what people are singing lyrically during worship or a scripture someone reads. For example, Sophie was singing out of Psalm 93 one Sunday night, and it talks about the mighty waves of the Lord Almighty. So, I painted a wave.
"Also, Peter wrote that song from Isaiah 61 about how we are 'trees of righteousness,' which interestingly the Lord at the same time spoke to me about the same thing thus inspiring my painting about the tree with Scriptures in the background.
"Sometimes, I read a scripture and the Holy Spirit gives a deeper meaning. Other times, I'll have a vision during worship which is how I was inspired to do the angel painting. I don't have visions very often so when I do, I take it to heart and usually I feel like it needs to be painted. I also love painting objects from creation like flowers and people simply because I have an appreciation for beauty, form, and color."
Q: Have you ever felt uninspired and how did you work through that?
A: "Yes. Sometimes, I reach a place where I know the Lord will not release more ideas until I finish other pieces. Wendell, my husband, helps remind me that I have to be disciplined and force myself to finish. Looking at other people's art often helps me to work through it.
"I'm a perfectionist so sometimes people look at it and think it is complete, but for me there is a part that still needs revision. Ultimately I must be satisfied with the work. It's great to have a community where people encourage you in your gifts. That's what's great about the artist collective. If I don't have ideas, I spend time with the Lord, reading the Word, look at others around me and He's always faithful to bring inspiration."
Q: What else would you like people to know about painting in worship?
A: "It's important to practice and pursue excellence. But that shouldn't be something that holds people back or feeds their insecurity. It's easy for artists to get intimidated when it comes to painting in worship. But we have to break through this because ultimately it is worship unto the Lord.
"On a side note, it's important for people to pursue their own style. I do mostly realistic painting, but I also use other styles of art that are expressive and can touch people with different tastes. Don't get stuck in one genre. Explore and create new and interesting things. Francis Schaeffer said, 'To be Christian art, it first has to be art.'"
Check out more photos of our Firestarters artists:
---