Weddings
Mar 13 2013 · The Ottertail Creamery
---
Bridal Reflections: Interview with Nessa Burlingame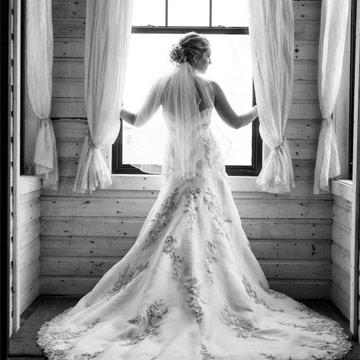 Q: Where was your wedding held?
A: "We had it at The Ottertail Creamery, which is where I actually go to church. It is a really beautiful, renovated building."
Q: Why did you select The Ottertail Creamery?
A: "After looking at a lot of different places around town, The Ottertail Creamery was definitely close, since a lot of people had to travel to it. Of all the other places that we looked at, the Creamery just stood out the most. At The Ottertail Creamery, everything looks like a piece of artwork to me."
Q: How did your wedding pictures turn out?
A: "They turned out awesome. I have a lot of people tell me that they look like they should be in a wedding magazine. I was flattered because I had no idea how they should turn out. Especially that day, there wasn't great weather outside but the pictures look just as pretty as if they were outside."
---

The historic Creamery in downtown Ottertail is the perfect place to plan your wedding and/or reception. We provide services including live musicians, DJ, sound equipment, lighting, bridal assistance, hair styling, and more. Contact us today for more details about hosting your next special event at the Creamery.